When it comes to our specialty medical courier services, COVID tests are just the tip of the iceberg. We pick up and deliver blood samples, tissue samples, diagnostic tests, pathology, dermatopathology and more.
RDS has been working with hospitals, doctor's offices and labs for decades. We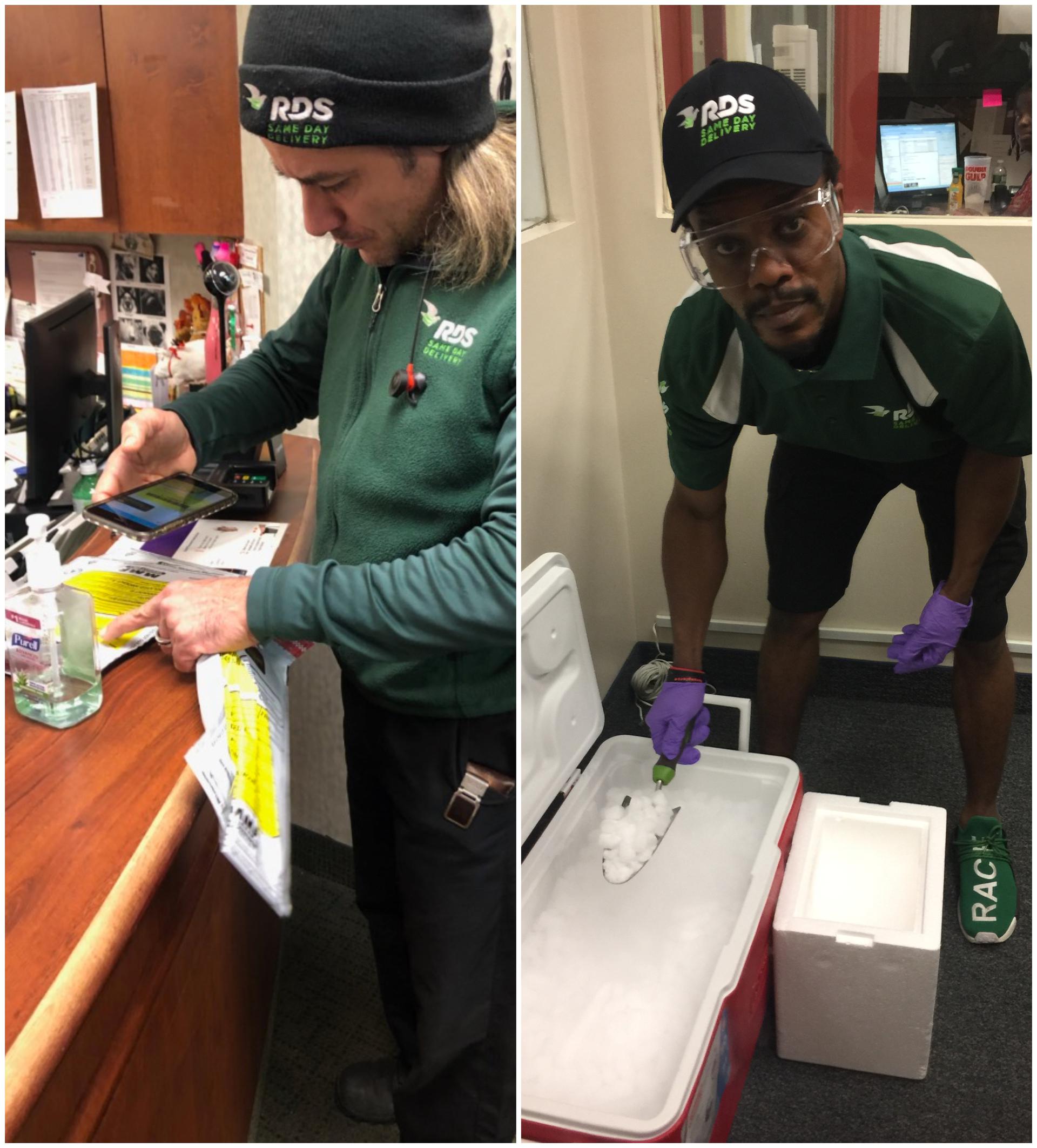 have the skills and equipment to safely handle all types of medical samples, including specimens that require transport at room temperature, under refrigeration or on dry ice.