We Celebrate Workers With Disabilities This Month—and Every Month!
We celebrate workers with disabilities this month and every month! Have you ever missed out on a great job opportunity because the hiring manager pre-judged or misjudged you? Sadly, this happens far too often to people with disabilities. They are judged before they have a chance to show just how invaluable they can be to a company, its customers, their co-workers and the community.
We want to assure you that this will never happen at RDS. For more than 25 years, owner Larry Zogby has been passionate about providing people with disabilities the opportunities they deserve for meaningful employment. He is an avid supporter of National Disability Employment Awareness Month (NDEAM), which is observed annually each October.
The theme for this year's observance is "America's Recovery: Powered by Inclusion."
"I love this theme because it drives home the point that we all need to work together to fully recover from the COVID-19 pandemic," Zogby said. "I have no doubt that workers with disabilities across the country will play a major role in our national recovery. I know first-hand that workers with disabilities help make businesses stronger, better and more successful. That has definitely been the case at RDS over the years."
For 10-plus years, Zogby served as chairman of the Business Advisory Council at Brooklyn Community Services. He and the RDS team have received numerous awards over the years for their commitment to promoting employment opportunities for people with disabilities.
Are you interested in a career with a company that values each and every employee for his or her talent and drive? Learn more about our latest job opportunities here.
Annual Financial Check-In Sessions Empower RDS Workers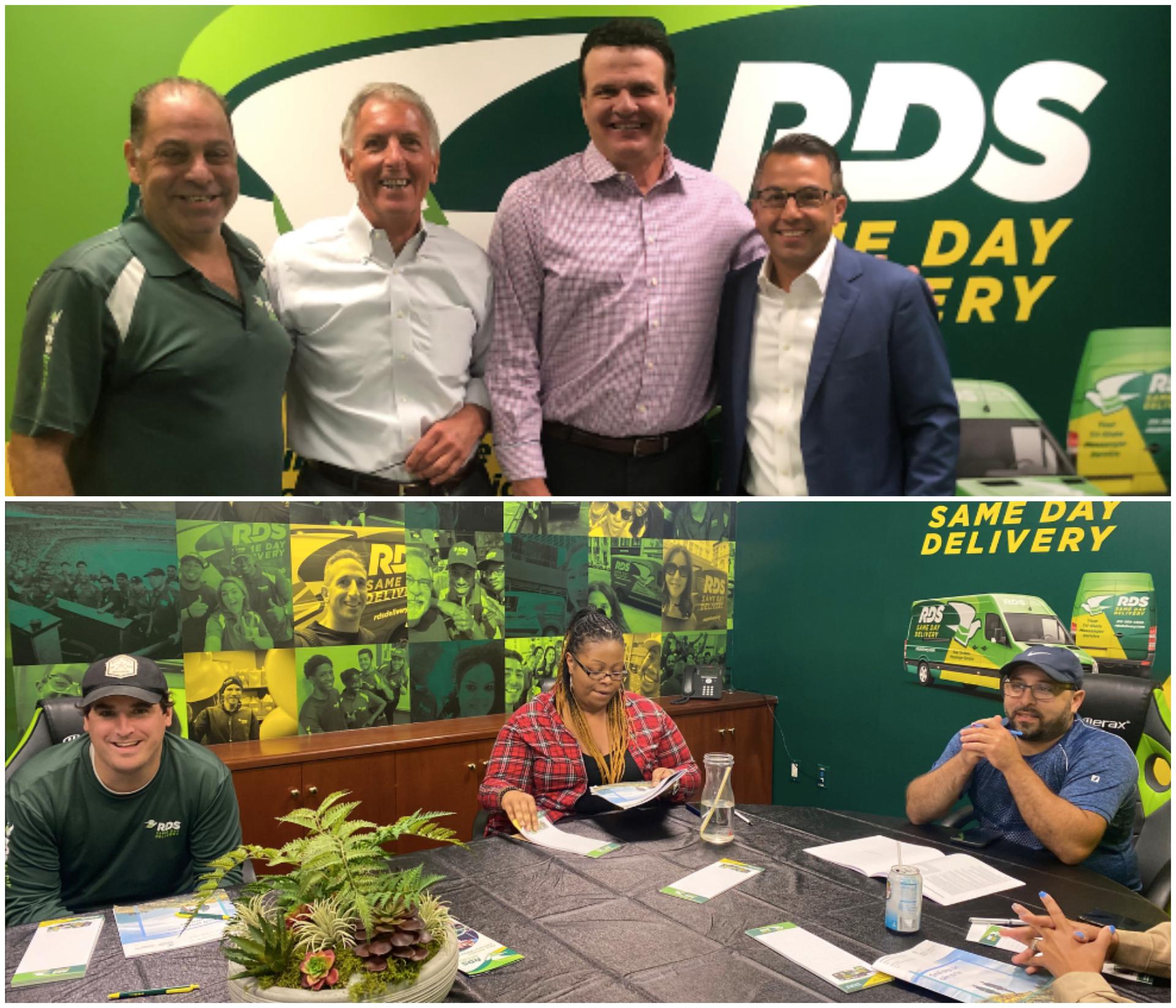 At RDS, we believe in going the extra mile not only for our customers but also for our employees. Of course, we provide our workers with the tools and training they need to succeed in their professional careers. Plus, whenever we can, we also try to provide them with the information they need to succeed in their personal lives, too.
For example, we know many people feel overwhelmed when it comes to making decisions about their personal finances.
So, we recently invited some really smart people from American Funds and Northwestern Mutual to our headquarters to educate our team members about their retirement account investments and other sticky money matters.
These information-packed sessions touched upon a wide range of topics, including risk tolerance, diversification and how to make wise financial decisions based on your own personal family situation. The event included group meetings and one-on-one sessions.
We love helping our employees feel confident when making decisions about their futures. And speaking of feeling confident, you can feel 100% confident when you choose RDS for your logistics needs. Learn more about our messenger services here and our warehousing and facilities management services here.
4 Birthday Cakes=4 Slices of Heaven!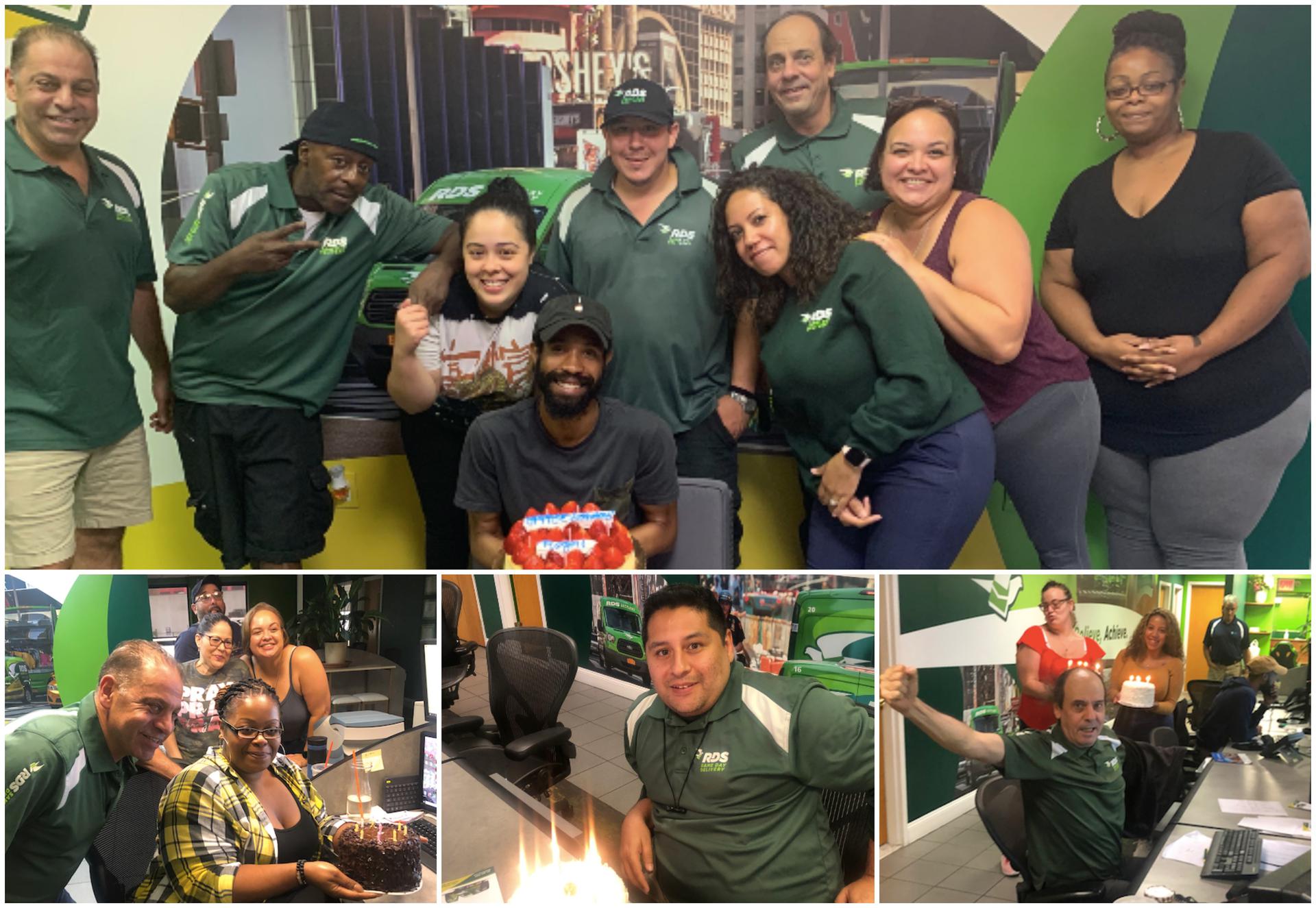 In addition to hosting serious sessions about money matters, we also like to plan fun events and celebrate important milestones in our employees' lives.
In September, we gathered together on four different occasions to sing "Happy Birthday" to four very special members of the RDS family. During the month, there were a lot of candles— and plenty of cake!
Happiest of birthdays to:
Mike, one of our outstanding motor dispatchers
Katrina, our amazing customer service manager
Washington, a valued member of our dispatch support team
Roger, another one of our incredible motor dispatchers
At RDS, we don't just say we're one big happy family. We show it—every day!
Want to learn more about what makes us tick? Check out our company history!
We Love Showing Off Our Headquarters!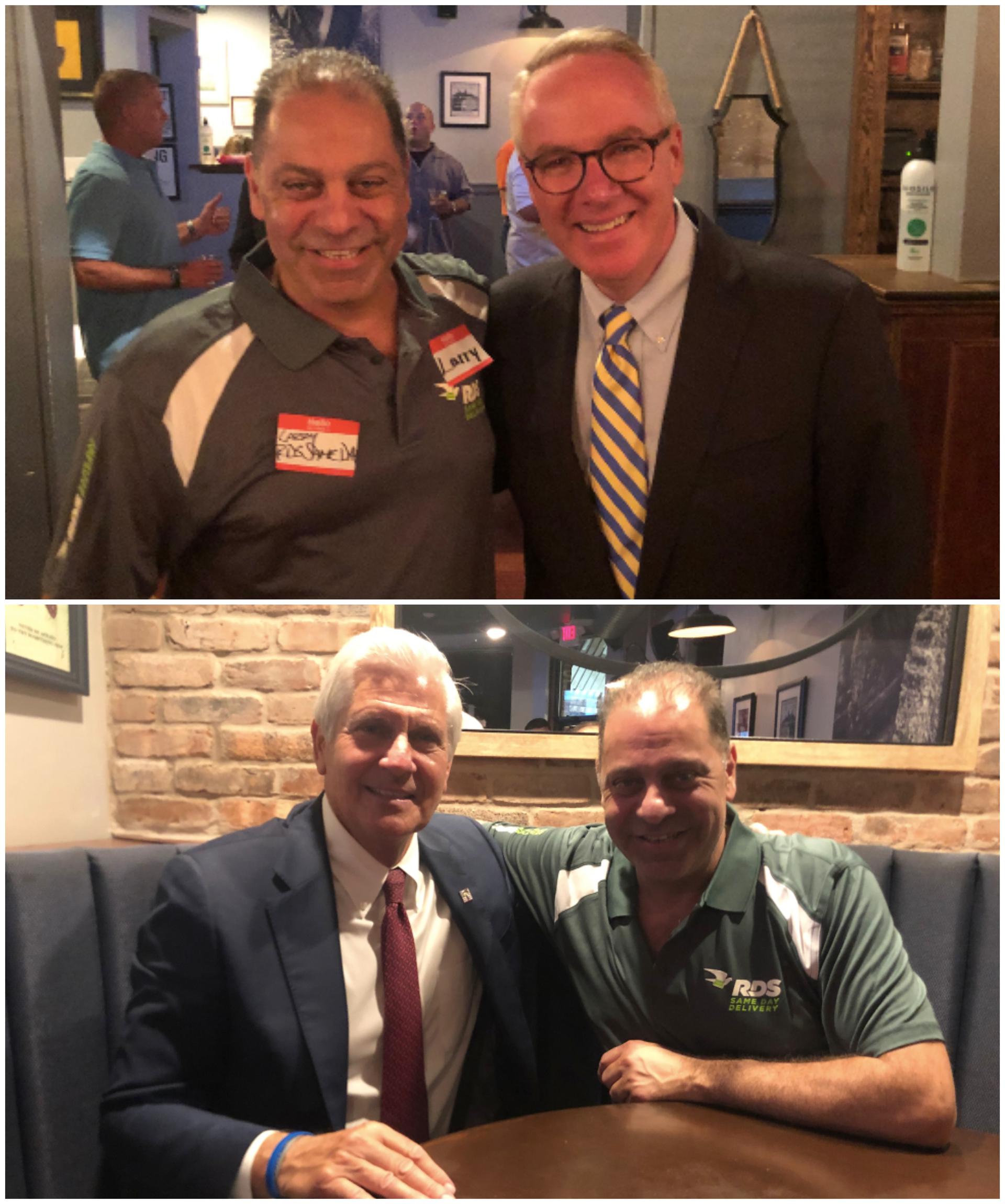 If we want strong, vibrant communities, it's important for all of us to understand complex issues and make informed decisions at election time. That's why Larry Zogby enjoys when local politicians visit RDS for Meet & Greet sessions with him.
Recently, Larry met with Don Clavin, a supervisor for the Town of Hempstead who serves as the town's chief financial officer. During the same session, Larry also got to chat with Bruce Blakeman, deputy supervisor in the Town of Hempstead.
How about you? Would you like to schedule a Meet & Greet with Larry? Don't worry. You don't have to be a politician to rub elbows with our logistics magician. He loves showing off our amazing headquarters and trying to help you solve your delivery dilemmas.