Testing! Testing! This Helpful App Upgrade Is Almost Ready for You!
At RDS, we're always looking for ways to improve our delivery services, especially when it involves taking advantage of the latest and greatest technology. Our friends at Key Software Systems are also proactive in their approach to their business and services. They recently developed a new, long-awaited release that pairs with Xcelerator, the platform we use for our courier services.
The new release is called hyperSHIP, a mobile app that allows customers to place orders and then track them using their iPhones or Androids. It's a super convenient service, and—best of all—it's available in real time.
We are honored that Key Software Systems asked us to participate in this new app's beta testing. hyperSHIP is slated for release in the third quarter of this year—and we can't wait to share the details (and the app) with you.
You can learn more about hyperSHIP, our customer portal and our other amazing technology here.
Check out how technology makes us better here.
Networking Event Helps Strengthen Area Businesses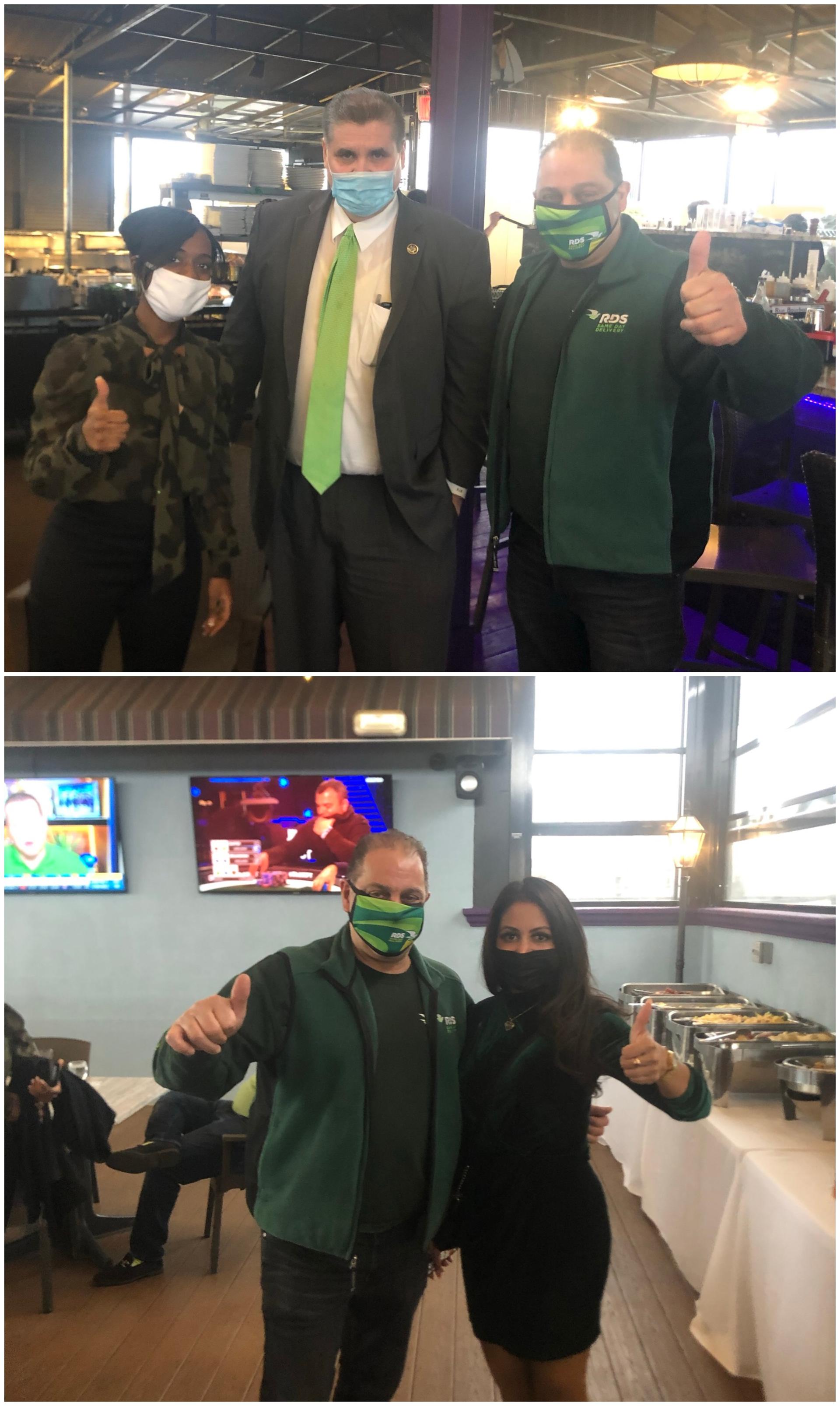 On March 17, members of the local business community, along with several elected officials, gathered at the Bourbon Street Restaurant for a VIP networking event hosted by the Queens Chamber of Commerce.
The venue was perfect. It was held outdoors on the restaurant's fabulous rooftop with a limited guest list and plenty of room for social distancing. In honor of St. Paddy's Day, a traditional menu of Irish foods was served.
Those in attendance included Tom Grech, president and CEO of the Queens Chamber; Donovan Richards, Queens Borough president; and our own Larry Zogby, owner of RDS.
Zogby and the team at RDS would like to thank the chamber and our elected officials for their strong support of local businesses, especially the restaurant community that has been hit so hard during this pandemic.
"We are so proud to be a member of such a strong business community and look forward to opportunities such as these to network with fellow business leaders and our elected leaders," Zogby said. "Sharing our ideas, struggles and successes makes us all better."
Would you like to learn more about RDS, the business that loves providing delivery services to our customers in Queens and the tri-state area? You can find our story here.
RDS Plays Host to a Live Wire at Our Corporate HQ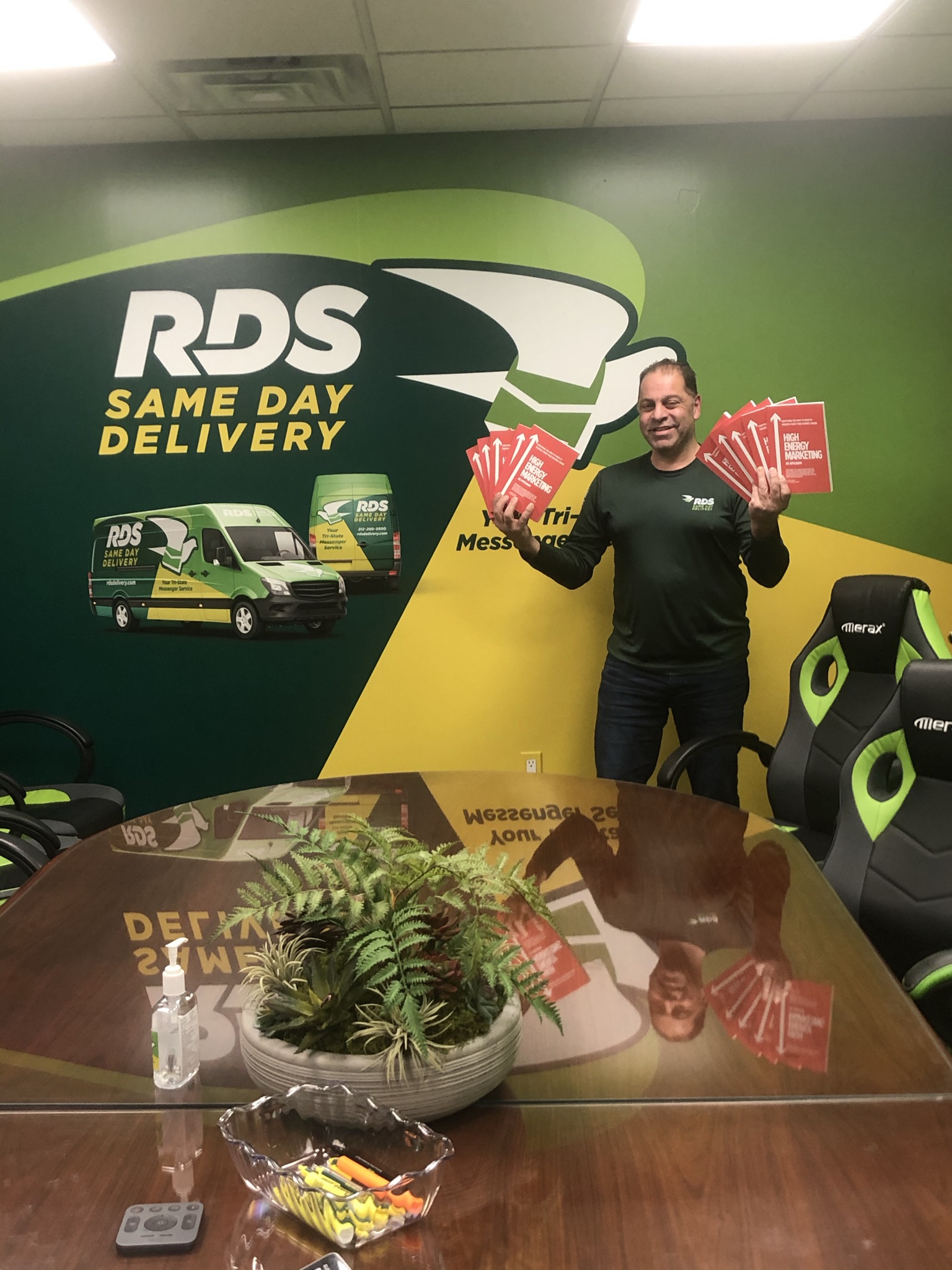 To describe Joe Apfelbaum as "high energy" is truly an understatement. He's the CEO of Ajax Union and a professional speaker who helps "mojovate" entrepreneurs and others with their marketing efforts. He's also the author of four books: "High Energy Purpose," "High Energy Answers," "High Energy Secrets" and—his latest—"High Energy Marketing."
Recently, Apfelbaum visited RDS' headquarters for a Meet & Greet with owner Larry Zogby. Apfelbaum enjoyed a tour of our facilities, including all of the internal branding that helps inspire our team and welcome our visitors.
We love when high-energy people like Joe visit our offices. Interested? You can schedule your Meet & Greet with Zogby through his calendar.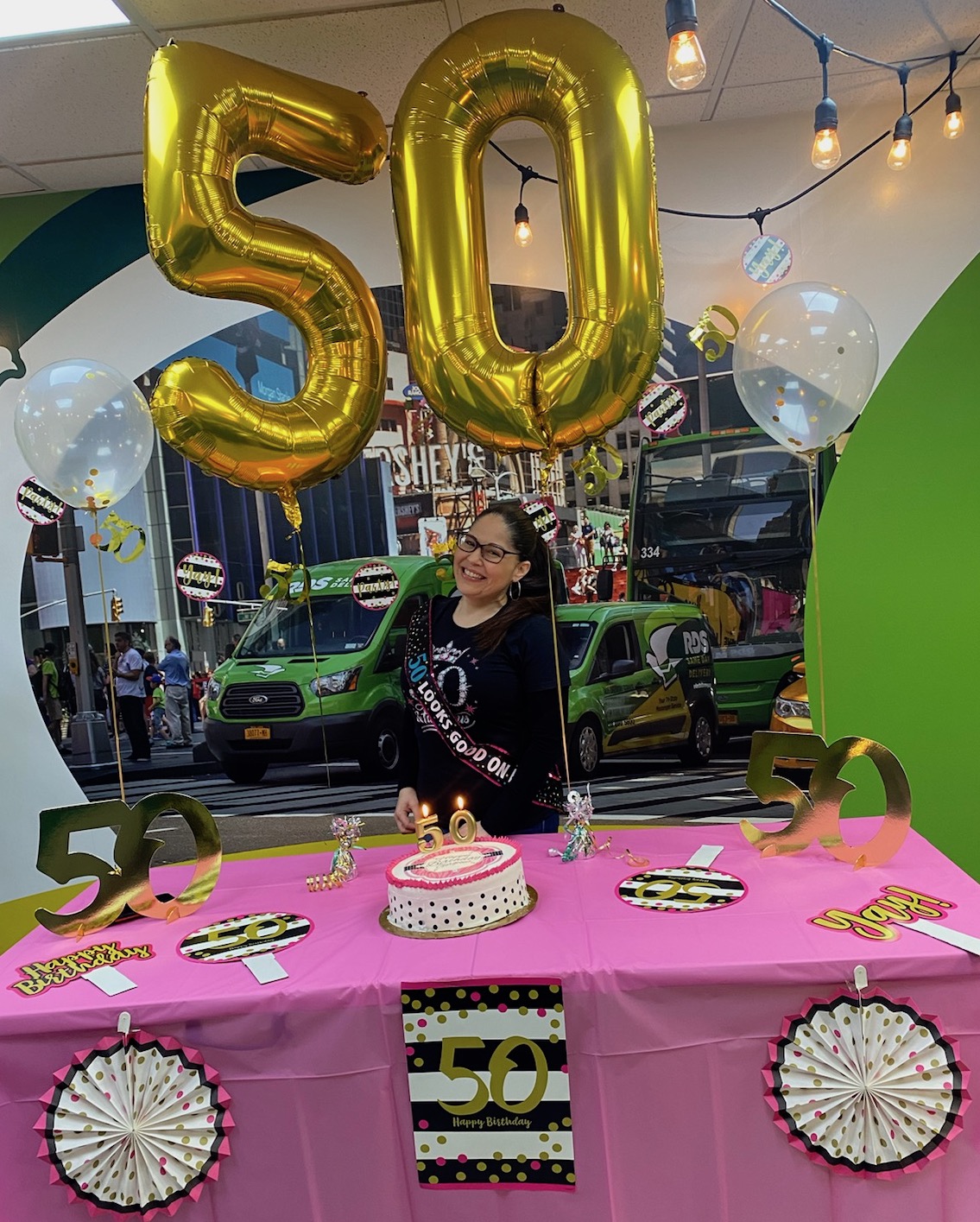 Meet Joselyn—an Important Member of the RDS Family!
At RDS, we're not just an amazing delivery service. We're also a family. Come to think of it: We're convinced this family atmosphere is one of the keys to making us an amazing delivery service.
We'd like to introduce you to a member of our family: Joselyn Censullo. She's a customer service representative who has been part of the RDS family for six years. There's something very special about Joselyn—and our customers absolutely love her!
Joselyn lives in Jackson Heights with her mother and son. She loves singing, dancing and interacting with our customers. Her favorite movie is the classic tearjerker, "The Notebook," and her favorite food is Italian. (With a name like Censullo, how could it not be Italian?) Recently, we were thrilled to celebrate Joselyn's 50th birthday with her.
Happy birthday, Joselyn! Thanks for being an outstanding member of the RDS family.
Would you like to join the RDS team? Find out about our job opportunities here.